Au Sommet
Wine Ratings & Reviews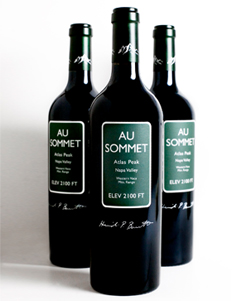 2019 Vintage
97 Points
"The 2019 Au Sommet Cabernet Sauvignon is magnificent. A classic mountain wine, the 2019 offers up an exciting mix of dark fruit, gravel, graphite, savory herbs, chocolate and menthol. The bouquet alone is mesmerizing, but there is plenty of fruit depth, complexity and overall structure, too. Quite simply, the 2019 is one of the best wines I have tasted from John Schwartz's Atlas Peak estate. Sadly, there is no 2018 or 2020."
- Antonio Galloni, January 2022
94 Points
"Loads of crushed stones and wet earth on the nose with some blackberries. Medium-to full-bodied and linear with creamy tannins. Pine needles, bark, nuts and blue fruit. Reserved and fine. Fresh at the end. A beauty already, but it will evolve nicely with bottle age. Drink or hold."
- James Suckling, November 2021
---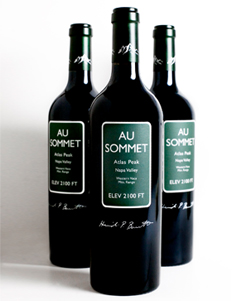 2016 Vintage
97 Points
96+ Points
"Deep garnet-purple in color, the 2016 Cabernet Sauvignon gives up exuberant crushed blackcurrants, warm plums, wild blueberries and cloves with suggestions of violets, tilled black soil, tar, chargrill and cedar chest with a waft of unsmoked cigars. The palate is medium to full-bodied, firm, grainy and refreshing with incredible intensity, finishing very long and earthy."
- Robert Parker, The Wine Advocate, October 2018
---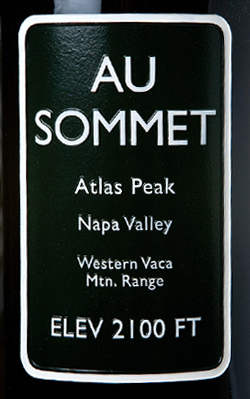 2015 Vintage
96 Points
"Deep garnet-purple in color, the 2015 Cabernet Sauvignon struts out of the glass with bold cassis, crushed black cherries and blackberries with touches of menthol, pencil lead, tapenade, lavender, espresso and bay leaves. The lively palate is full-bodied with firm, grainy, super ripe tannins and a fantastic mineral-tinged finish."
— Robert Parker, The Wine Advocate, October 2018
95 Points
"John Schwartz's 2015 Au Sommet is superb. Nuanced, polished and super-delicious, the 2015 possesses exceptional finesse and texture in the mid-weight, gracious style that is Heidi Barrett's signature. The flavors are dark and incisive in this dark, sumptuous Cabernet Sauvignon. Even so, the 2015 retains terrific freshness for the year. Black cherry, lavender, graphite, plum and menthol add striking layers of nuance"
— Antonio Galloni, January 2018
94+ Points
"Composed of 96% Cabernet Sauvignon and 4% Petit Verdot, the deep garnet-purple colored 2015 Cabernet Sauvignon Au Sommet offers a nose of warm blackcurrants and black cherries with plum preserves, spice box and incense, plus a waft of Indian spices and garrigue. The medium to full-bodied palate is understated, with firm, chewy tannins and an earthy finish."
— Wine Advocate, December 2017
---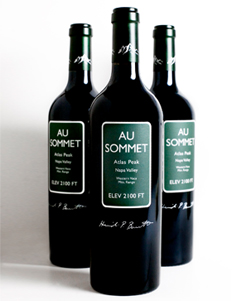 An Evening with John Schwartz
by Monty and Sara Preiser
The drive up Atlas Peak Rd. into the eastern hills of Napa is not easy. Lots of curves and narrowing roads make it difficult for a driver to enjoy the scenery – but for the passenger the beauty of the Napa Valley spreading out below is a vision not soon forgotten. On this early evening, we were headed up the mountain to dine at the estate home of Amuse Bouche owner (and much more) John Schwartz and his wife Carrie.
For those not familiar with the Schwartzes, or for those who know only of John's ownership of the ultra-premium Amuse Bouche, we have to say we shared your shoes until our visit. What we discovered was a couple enjoying the finest things life can offer, yet carving out time for what makes that life worth living.
Continue reading...
---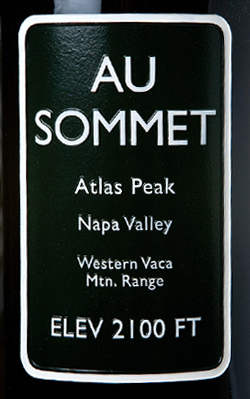 2014 Vintage
96 Points
"Wonderful aromas of blackberries, bark, mushrooms and blackcurrants. Full body, fine tannins and a wonderful finish. Wow. Why wait? Even so, this will age beautifully. Cab with a dash of petit verdot."
—James Suckling, December 2016
95 points
"The 2014 Au Sommet is one of the best wines I have tasted off this property on Atlas Peak. Aromatic, intense and yet also light on its feet, the 2014 speaks to weightless intensity. A host of sweet tobacco, cedar, menthol, dried herbs and licorice add nuance throughout. A wine of translucent, understated power, the 2014 is wonderfully complete. Drink it over the next decade or so."
—Antonio Galloni, January 2017
---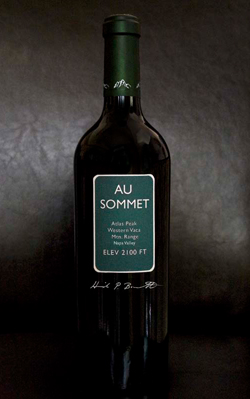 2013 Vintage
94 Points
"A tight yet soft red with chocolate, blackberry and currant character. Hints of walnuts from the wood. Medium to full body, velvety tannins and a silky-textured finish. Drink or hold."
—James Suckling, December 2016
93 points
"The 2013 Cabernet Sauvignon Au Sommet comes from well-known Atlas Peak Vineyard at an elevation of 2,100 feet. This is a dense, rich, inky purple-colored wine that offers earthy almost charcoal ember-like notes with plenty of blackberry and cassis fruit. It is youthful and in need of another several years of bottle age as this is a substantial, full-throttle, full-bodied Cabernet Sauvignon built for long-term cellaring and should easily last a quarter of a century. This is a beauty and should be respected for such. Forget it for another 4-5 years."
—Robert Parker, Wine Advocate #222, December 2015
93+ points
"Slow to reveal itself, the 2013 Au Sommet Elev 2100 Ft. is a dark, mysterious wine. Black cherry, plum, savory herbs, smoke, cloves, menthol and tobacco flesh out in an ample, broad wine endowed with more than enough depth to support a number of years of fine drinking. Lavender, sage and dark spices add the final shades of nuance. With time in the glass, the 2013 gets better and better, so it should be even more expressive in another few years."
—Antonio Galloni, Vinous, October 2015
---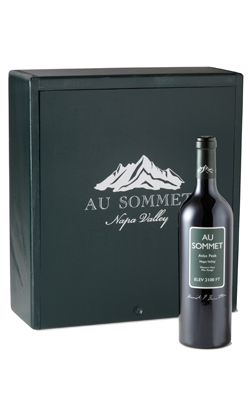 2012 Vintage
92 Points
"A ripe and delicious red with soft tannins and a ripe-fruit character. Medium to full body and a savory finish. Drink or hold."
—James Suckling, December 2016
94 points
"The 2012 Au Sommet Elev 2100 Ft. captures all the radiance of the vintage in its ample, explosive personality. Sweet red cherries, spices, new leather and mocha all flesh out as this juicy, silky Cabernet Sauvignon shows off its alluring personality. Heidi Barrett has largely tamed the Atlas Peak tannins and what comes through is a racy, voluptuous Cabernet that will be nearly impossible to resist in its youth. Today, it is particularly expressive."
—Antonio Galloni, Vinous, October 2015
94 points
"The 2012 Elev 2100 Ft. is one of the most beautiful wines I have tasted from Au Sommet. Dark red cherries, plums, spices, leather and menthol are laced together in a racy, textured Cabernet Sauvignon that puts finesse ahead of power. Gently spiced overtones reappear on the exquisite finish. There is a lot to like here."
—Antonio Galloni, Vinous, December 2014
95 points
"Beautiful mountain fruit with notes of rosemary, jasmine and blackberry fruit. Savory herbs with lively spices on the palate with firm tannins. Grown 640 meters above sea level on Atlas Peak."
—Jeannie Cho Lee, MW Asian Palate, October 2014
---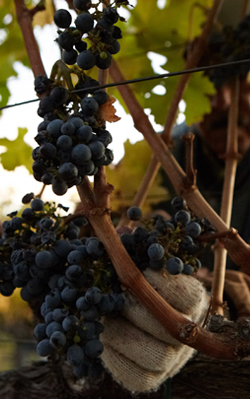 2011 Vintage
93 Points
"This inky blue/purple-colored 2011 Cabernet is chewy, spicy, lush and filled with blackberry, graphite and floral notes. Composed on 97.5% Cabernet Sauvignon and 2.5% Petit Verdot, it reveals a pleasant underlying earthy/terroir component, but the fruit dominates and this full-bodied wine is rich, textured and impressively endowed. Possessing the best of both worlds — the finesse, terroir and earthiness of France, and the sumptuous fruit, texture and lusciousness of Napa — it will keep for at least two decades. A noteworthy success in this difficult vintage."
—Robert Parker, Wine Advocate, October 2013
---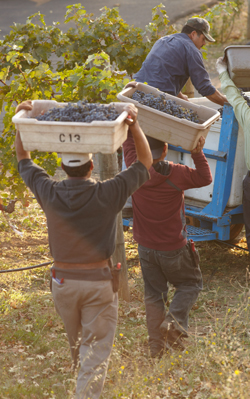 2010 Vintage
95 Points
"The 2010 Au Sommet seems to bring together the best of qualities of 2008 and 2009. It has the fruit and depth of the former and the silkiness of the latter. Juicy dark cherries, plums, smoke, incense and tobacco are some of the aromas and flavors that take shape as this powerful, intense wine shows off its considerable pedigree. Hints of black olives, grilled herbs and licorice add complexity on the finish. This is a gorgeous wine in every way. Anticipated maturity: 2016-2030."
—Antonio Galloni, Wine Advocate, December 2012 #204
92 Points
"Features a tight mix of currant, blackberry, cedar and loamy earth notes. This is dense, spicy and firmly tannic, with flavors that gain depth and expand on the finish. Promises to improve with age. Drink now through 2026."
—Wine Advocate, Febraury 2014
93 Points
"The 2010 Au Sommet is bright, saturated red-ruby. Pure, aromatic aromas of currant, espresso and minerals complemented by mint and licorice nuances. Chewy, deep and mouth-coating, with noteworthy energy to its subtly expanding flavors of brambly mountain berries and spices. Finishes broad and long with ripe tannins nicely supported by the wine's concentration of fruit. Drinkable now."
—Stephen Tanzer, International Wine Cellar, May 2013
---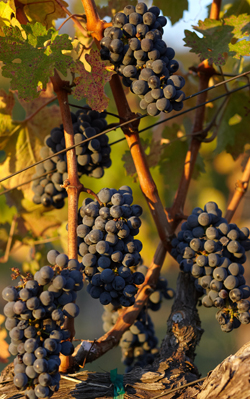 2009 Vintage
TOP 100 WINES - RobbReport's Holiday Host's Guide
"The pinnacle of perfection, this high-altitude Cabernet from Napa Valley's Atlas Peak region layers flavors of black cherry, dried herbs, and menthol atop a remarkably powerful structure."
—Brett Anderson, "Winter Vintages: Our 100 favorite wines for the season", RobbReport Holiday 2012 Host's Guide
92 Points
"Features a tight mix of currant, blackberry, cedar and loamy earth notes. This is dense, spicy and firmly tannic, with flavors that gain depth and expand on the finish. Promises to improve with age. Drink now through 2026."
—Wine Advocate, Febraury 2014
Au Sommet: Awesome Cabernet from Atlas Peak
"If there's anyone who knows about making great wine in Napa Valley - and selling it for a premium - it's the team of Heidi Peterson Barrett and John Schwartz. Barrett has the winemaking chops, honed at Screaming Eagle, Grace Family and others, and Schwartz understands the luxury Cab consumer."
—The Gray Report, Monday, July 2, 2012 - View Article
92 Points
"The 2009 Cabernet Sauvignon, from a vineyard in Atlas Peak, emerges from the glass with layers of dark red fruit, spices, mint and grilled herbs. There is plenty of mountain character in this fleshy, supple Cabernet Sauvignon. The 2009 includes 4% Petit Verdot and was aged in 55-60% new oak barrels. Heidi Barrett is the winemaker for this new project. Anticipated maturity: 2012-2019."
—Antonio Galloni, The Wine Advocate, #198, December 2011
94 Points, Cellar Selection
"Very rich and opulent, in the Heidi Barrett style, this Cabernet is sweetly jammy but somewhat direct in blackberries, cherries and raspberries. The finish is extraordinarily long and spicy, an indication that it's a wine for the cellar. Firm tannins and fine acidity confirm its ageability. Hold this flashy, decadent wine until 2016 and then try it again."
—Wine Enthusiast, July 2012
---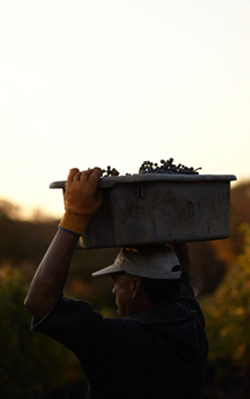 2008 Vintage
97 Points
"So good, so rich, so stunning, it's just a joy to drink even now in its youth. Defines the Heidi Barrett style of big, ripe, exuberant fruit and a classic structure, enhanced in this case by the firm tannins and fine acids of Atlas Peak. Explosive in blackberry and cherry pie filling and cassis flavors, with a distinct mineral tang that must come from the volcanic soils. Contains 2% Petit Verdot. Superbly enjoyable, but as a brand new wine, its future is only a guess. Drink now - 2014?"
—Wine Enthusiast, March 2011
94 Points
"The 2008 Cabernet Sauvignon from the Atlas Peak appellation is a beautiful example of a high elevation, cool climate Cabernet Sauvignon. Attractive notes of creme de cassis, blackberries, loamy soil and spice box jump from the glass of this dense ruby/purple-tinged wine. Layered, rich, full-bodied and impressively endowed, it is a blend of 98% Cabernet Sauvignon and 2% Petit Verdot that should age well for 15+ years."
—Robert Parker, The Wine Advocate #192, December 2010
Peak Performance:Au Sommet Raises Napa Cabernet to New Heights
"Schwartz named this wine from his bucolic homestead Au Sommet ("to the very top"), a reference not only to the vineyard's lofty elevation but also to the caliber of fruit Barrett and Barbour coaxed from its sheep-strewn rows... The 2 percent Petit Verdot in the blend softens the powerful Cabernet Sauvignon, imbuing the ink-dark wine with its satiny texture. Flavors of wild blackberry, stewed black cherry, allspice, cedar, and sarsaparilla overlay a profound structure as solid and symmetrical as the finest neoclassical chateau."
—The Robb Report, April 2011
"Wine is art. John Schwartz has lived and worked by this credo throughout his career as a restaurateur and vintner. And so it was natural that, when he acquired a 45-acre vineyard property at the top of Atlas Peak in Napa Valley's Vaca Mountains, he turned to Heidi P. Barrett (pictured), California's foremost oenological artist, to create from its raw elements a new masterpiece...The wine's name, Au Sommet ("to the top"), suggests more than the vineyard's topography: It reflects Barrett's unrivaled winemaking talents at their peak...As is often the case with hillside fruit, its flavor components are explosively dense, dark, and wild, filled with earthy aromas and lusciously concentrated brambleberry fruit. To this lush raw beauty, Barrett brings her civilizing touch."
—The Robb Report, May 2009
---